Here is my list of Noticeable Photobooks published in 2012. As any list, this one gives a fairly random selection of books. I don't pretend these books listed are the 'best' or that books that aren't mentioned do not deserve to get noticed: there are just too many books published all the time to know all of them. These books are the ones that I found interesting, that got my attention and on which I spent some time. The order is random: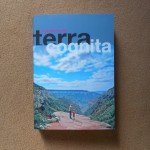 Terra Cognita, various photographers. This year's Noorderlicht catalogue deserves a special mention: for the fact that this is one of the few festival catalogues that does not read like a catalogue. Like every year, this book is more a photobook in its own right: 6 chapters, and appendix, ordered and structured by curator Wim Melis. The number of images, and the variety of styles, demand time and attention from the reader, but the result is a few hours well spent with great imagery, and interesting points of view on how we live and interact with our world, today.
Another reason to include this book in this list is that Noorderlicht needs all the support it can get, at a time when their budgets are being slashed.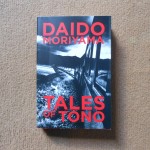 Tales of Tono – Daido Moriyama. This is not actually a new book, it is a 2012 reprint from the 1976 original. This edition was ordered by the TATE in London at the occasion of Moriyama's retrospective exhibition, together with that of William Klein. The interesting part of this book is that it shows perhaps even better than his masterpiece Farewell Photography, what Moriyama was searching for with the photographic medium. With the English translation of his own text of the 1976 book, and additional texts by Lena Fritsch and Tate curator Simon Baker, this book is a great way to learn why Moriyama is such an important photographer.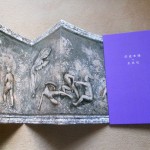 History of Monuments – Wang Qingsong. This amazing accordeon book must be one of the longest books published this year. It has a strong reference to the Chinese tradition of recording highpoints and displaying them in long window corridors. The books folds out for some 20 meters, on one side we can see the way the artist prepared his artwork, on the other side we see the result: a reconstruction of famous statues by models, photographed in the studio, and combined into one giant photographic print. The original piece is 1.25 meter high and a whopping 42 meters long. The book is somewhat smaller, but stunning in detail, and impressive still in size.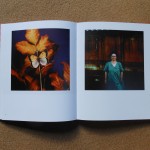 Liquid Land – Rena Effendi. A small red book, showing surprisingly beautiful visual combinations of (almost) extinct butterfly species and filthy landscapes of Azerbaidjan, tainted by the oil industry, and its people. There is a personal motivation by the photographer as to why these combinations are made, but I see something else: by combining the photographs this way, we see that it's not only the butterflies who are fighting for their existence, it's the people. This project was also on show during Noorderlicht's Terra Cognita at the Belvedere museum where it didn't really work. But in this beautifully designed book, the story hits you in the face, not in the least thanks to the design by Victor Levie.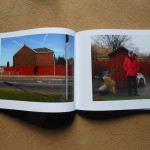 I Belong Jarrow – Chris Harrison. A personal story of an English photographer who has left his hometown, a postindustrial village in the north of England, 20 years earlier to live in Norway. He now looks back at the village and the life he left behind. The photographs in this book show a huge amount of control over the medium, and superior composition. The handwritten texts that accompany the images give them an extra personal layer, and allow you to follow the protagonist into his search for what he left behind.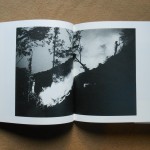 Kodama – Hajime Kimura. A black and white photobook in the tradition of Japanese photobook publishing: strong, personal, and beautifully designed. This young documentary photographer participated in the WorldPressPhoto Masterclass this November, and surely is one photographer 'to watch' the coming few years. 'Kodama' shows a Japan we don't see very often; the rural side, where hunters live a traditional kind of life, supporting themselves almost entirely outside the normal economy. This is however not a documentary book: there is not enough narrative and too many different styles for that. It is more a personal journal, of the photographer that creates an atmosphere of long gone times through beautiful images.